Generellt så vänder denna kurs sig till dig som är testledare, testkoordinator och/eller testchef, som behöver mer i verktygslådan än det som erbjuds i vanliga testkurser. Det är tuffa krav på testledarna i dagens slimmade och dynamiska projekt. Kursen kommer att stärka upp metodik och redskap för att just hantera den situationen. Kursen förbereder dig för certifieringen Advanced Level Test Analyst Certificate.
Ett utbildning för att ge dig nödvändiga kunskaper till ISTQB Certified Tester Advanced Level –  Test Analyst. Utbildningen är en verktygslåda för ditt arbete som Test Analytiker.
Kursen är avancerad. Den kräver att du känner till innehållet i ISTQB Foundation. För att få certifieras måste du ha ett Foundation certificate.
Utbildningen är på fyra dagar. Certifieringstest efter kursen eller vid annat valfritt tillfälle.
Kursen arrangeras även företagsinternt på begäran.
Priset beror på antalet deltagare och arrangemang. Kontakta oss för en offert.
Endast certifiering utan att deltaga i kurs kostar 3 400 kr (ex moms).
---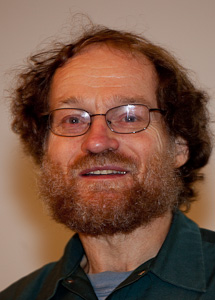 Kursledaren, Hans Schaefer, beskriver här kursens innehåll:
After this seminar you should be able to:
• Perform the appropriate testing activities based on the software development lifecycle being used.
• Determine the proper prioritization of the testing activities based on the information provided by the risk analysis.
• Select and apply appropriate testing techniques to ensure that tests provide an adequate level of confidence, based on defined coverage criteria.
• Provide the appropriate level of documentation relevant to the testing activities.
• Determine the appropriate types of functional testing to be performed.
• Assume responsibility for the usability testing for a given project.
• Effectively participate in formal and informal reviews with stakeholders, applying knowledge of typical mistakes made in work products.
• Design and implement a defect classification scheme.
• Apply tools to support an efficient testing process.
Contents (The times are minimum times, chapter 3 will definitely take longer time). The total is four days:
Introduction to the Test Analyst Syllabus and Exam – [60 minutes]
Chapter 1: The Testing Process – [300 minutes]
Focusing on tasks in
• Test analysis & design
• Test implementation & execution
• Evaluating Exit Criteria and Reporting
How detailed job to do
Dependence on different life cycle models
Chapter 2 : Test Management vs. The Test Analyst – [90 minutes]
Options for test team organization
Test analyst tasks in risk management: Prioritizing test case selection, test coverage and test data based on risk
Chapter 3 : Test Techniques – [825 minutes]
Specification based (Black Box)
• Equivalence partitioning
• Boundary value analysis and domain testing
• Decision tables
• State Transition Testing
• Classification Tree Method
• Pair wise testing and other combinatorial methods
• Orthogonal arrays and pair wise testing
• Use cases and user stories
Defect and Experience based
• defect taxonomies and their use
• using experienced-based techniques
Choosing the right technique
Chapter 4: Testing Software Characteristics – [120 minutes]
• test of accuracy, suitability, interoperability, and accessibility
• usability tests
Chapter 5 : Reviews – [165 minutes]
Making and using checklists
Tricks and tips
Chapter 6 : Defect Management – [120 minutes]
Writing defect reports
Classifying defects
Root cause analysis
Chapter 7: Test Tools & Automation – [45 minutes]
Test Design Tools
Test Data Preparation Tools
Test Execution Automation Methods and Tools
Q&A: Read, repeat, ask, get answers.
Exam: Some day later, after discussion, 3 hours 45 minutes.